Anna C. Malikowski, O.D.
Dr. Anna Malikowski is a member of the American Optometric Association, the Minnesota Optometric Association, and the American Optometric Society. She is board certified by the International Association of Board Examiners as a licensed therapeutic optometrist. Dr. Malikowski has a passion for the profession of Optometry. Achieving crisp vision and maintaining sight throughout a lifetime are crucial. "I take my responsibility seriously and genuinely appreciate the relationships that are built along the way.
Community involvement is meaningful to Dr. Malikowski. She volunteers her time at her children's school, St. Francis Xavier School in Sartell. Students in high school, college and medical school have shadowed Dr. Malikowski. She has guided these students as they choose their career paths. Dr. Malikowski has also participated in career day for ISD 742 high school students for a number of years and takes part in school vision screenings. She also helped locally in the effort to package food sent to refugee camps in Africa.
Dr. Malikowski has a special connection to Ethiopia. She has contributed her time, talent and expertise to those in need in Addis Ababa, Ethiopia. In the future, she plans to return to Africa for mission trips to further aid people in extreme need.
Originally born in Alexandria, Minnesota, Dr. Malikowski was raised a portion of her life in Illinois. She received her Bachelor of Science Degree in Biology from the University of South Dakota and completed her Doctorate in Optometry at the Illinois College of Optometry in 2003. She received honors in her clinical rotations. She was pleased to move back to Minnesota when she married a gentleman from Sauk Rapids. She has worked mainly in private practice in Minnesota. When she is not in the clinic, she enjoys hiking, spending time with her family and traveling. Dr. Malikowski and her husband, Jason, have two kids (Abigail and Samuel).
Dry eye, specialty contact lens fitting, and concussion are her special areas of interest. Dr. Malikowski encourages you to discuss any eye care concerns that you may have with her. She will provide caring and straightforward answers that will guide your eye care decisions.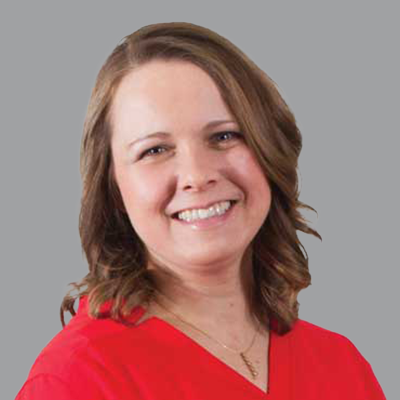 Family Friendly
Accepting New Patients
Professional Certification
In Person Appointments
Speaks English
---
Book now with
Anna C. Malikowski, O.D.