Help Your Baby See The World Clearly With InfantSEE
Great vision means healthy development for your little one
InfantSEE: Giving your baby the healthy start they deserve
Concerned your child's vision might be hindering their development?
Do your baby's eyes not seem to be lining up correctly?
InfantSEE is a public health program, whose goal is to make infant eye care affordable for everyone, regardless of income or access to insurance.
Member optometrists of the American Optometric Association (AOA) that participate in the InfantSEE program commit to providing a no-cost comprehensive eye and vision assessment to all infants 6-12 months old.
Visit our Insight EyeCare - Waite Park in Waite Park today to see how we can help your baby thrive!
---
Give Your Eyes the Care They Deserve
---
4 Ways to Help Your Baby's Visual Development
Schedule baby's first eye exam

Our InfantSEE eye care professionals recommend that your baby's first exam be scheduled around the time they are 6 months old.

Stimulate vision through play

Interact with your baby by playing visually interesting and stimulating games with colorful toys and moving objects.

Encourage exploration

Help your child explore their world. Encourage crawling, playing in a sandbox, reaching for and holding different toys and objects in their surroundings.

Watch for missed milestones

If your child's development seems to be unusually slow, speak to your eye doctor to see whether their vision may be part of the issue. Timely treatment may prevent future complications.
Our eye care professionals in Waite Park know exactly what to look for to ensure that your child's vision is at its best. We at Insight EyeCare - Waite Park are dedicated to helping them experience all the beautiful sights the world has to offer.
---
First, a few questions…
Your baby's first eye exam will start with the eye doctor asking you a few questions to learn about your baby's personal and family health history. Was the baby born prematurely? Is there a history in the family of eye conditions such as astigmatism, myopia (nearsightedness) or hyperopia (farsightedness)? This information will help your optometrist know what things to look out for during the exam.
Checking your baby's vision
Your baby's eye doctor may choose to dilate their pupils to get a better look at the back of their eyes for signs of eye disease. They will also check for refractive errors and early signs of infection or malformation in the eye, evaluate your baby's eyes for coordination, and rule-out conditions such as strabismus (crossed-eyes) and amblyopia (lazy eye).
Vision Correction and Treatment
If your little one is found to have a refractive error such as myopia, hyperopia or astigmatism, special eyeglasses for infants will be prescribed. Your eye doctor will likely ask you to bring your baby in for further evaluation if they find indications of certain eye diseases or conditions that require treatment.
---
Your InfantSEE® Treatment Specialist in Waite Park
Meet our Eye Doctors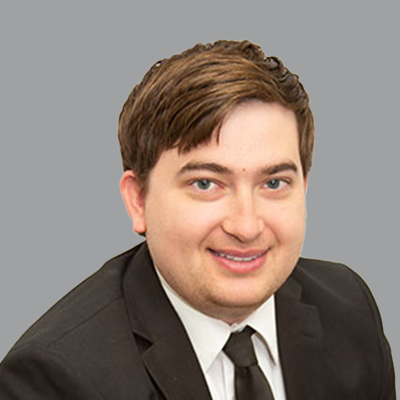 Monday

8:00 am - 6:00 pm

Tuesday

8:00 am - 6:00 pm

Wednesday

8:00 am - 6:00 pm

Thursday

8:00 am - 6:00 pm

Friday

8:00 am - 5:00 pm

Saturday

9:00 am - 1:00 pm

Sunday

Closed

Dec. 25

Closed
VSP

Medicare

United Healthcare

Aetna

Cigna

Spectera

Superior Vision

Davis Vision

EyeMed

Anthem Blue Cross Blue Shield
---
- Nov. 10, 2023
great Dr and great knowledgeable tech which explained what does what. Good experience. I give you bo
... Show More
th 4 stars or 10 if there were 10 to pick so you only get 5.
- Nov. 09, 2023
Had an eye problem crop up, decided I needed it looked at and was able to get an appt for the next d
... Show More
ay. Staff was friendly and accommodating. Doctor was able to diagnose my problem and prescribed what was needed for treatment.
- Oct. 18, 2023
Always so kind and responsive.
- Sep. 01, 2023
Love this place! I've had terrible experiences at other place but here everyone was friendly and und
... Show More
erstanding. they really care about you and your needs along with getting you the right glasses/contacts that you need.
- Aug. 07, 2023
1 of the best eye clinics in area,super helpful,very professional and always a great experience keep
... Show More
up the great work, 4-5 stars!!!!
- Jul. 23, 2023
Very professional and helpful staff.
- Jun. 27, 2023
My experience with the staff is always very pleasant. Great group of people working there. Always
... Show More
helpful and friendly.
- May. 18, 2023
Kind and courteous staff and thorough exams.
- May. 11, 2023
This was my first introduction to Dr. Anna Malkowski which was terrific. Never felt more comfortable
... Show More
and informed in reference to my testing , results and recommendations for continued eye health. Thank you, Chaz Demm
- Mar. 13, 2023
I highly recommend Dr. Parity and technician Tom! My experience has always been great and I never fe
... Show More
el rushed. They have worked so hard to find the right contacts that work for me. This is a great office!
- Mar. 09, 2023
Always an excellent experience in eye care. I've been with this eye care group for years— each p
... Show More
rofessional is highly skilled and a great listener of my concerns.
- Feb. 02, 2023
I do not usually leave reviews but the people I mention here deserve recognition. My profession & b
... Show More
usiness is as a Long Haul Truck Driver & my eye sight is extremely important. The Insight staff I came in contact with were all very friendly, knowledgeable, & helpful. When I arrived I was greeted with a smile & professionalism by Pam. She was extremely helpful with the check in process & making sure I knew what my insurance coverage took care of. She then got me set up with Mark, the eye technician. Mark was extremely helpful, he explained each procedure & helped me understand them. He also helped me by explaining what procedures would be not only helpful with my eye exam that day but also which ones would be good for future appointments as a reference to the direction of my eye health. Dr. Paradis is 100% fantastic, he was straight up with me & did not sugarcoat things. I personally think all doctors should be this way. When doing the part of the exam, lens flips as I call it, where they are asking which is clearer he did not rush me & didn't make me feel like it was a problem to let me see them again before deciding. He did not act like a salesman when it came to his recommendations for glasses, he put it out there straight forward. Then Sarah helped me with choosing glasses & what type of lenses to get, she actually listened when I explained what I do for a living. She was very knowledgeable which was a huge relief for me. She brought me what she thought would suit me & indulged my needing to try a few that did not suit my face at all. She then explained the difference in the lenses & what they would do for my eye sight. She did not rush me in making my decision. When I asked both Sarah & Pam their opinions on if the frames looked good on me or not, I very much appreciated their honesty. I would like to thank all of them for making my appointment at Insight Eye Care a delightful experience.
- Jan. 31, 2023
Dr. Paradis has been great helping with diagnosis and solutions
- Jan. 29, 2023
Great . Fast . Friendly
- Jan. 26, 2023
Dr. Paradis was extremely helpful, knowledgeable, patient and kind. I felt heard and valued. I love
... Show More
my new glasses and contacts!
- Jan. 21, 2023
Took the time to help me figure out my contacts
- Jan. 08, 2023
Very nice place, I highly recommend them for all your eye care needs!
- Dec. 20, 2022
Dr. Nelson is so wonderful with kids! He takes the time to listen, explain, and answer questions. He
... Show More
would not want you to purchase glasses if they were not really needed.
- Dec. 04, 2022
Dr. Nelson is truly the best eye doctor around! I have seen him for 16 years now. I recommend him to
... Show More
anyone!
- Dec. 02, 2022
Dr. NELSON took an hour to help me figure out what is going on with my eyes. He was very caring, co
... Show More
ncerned and surprised at the photos I showed him of my eyes. He has figured out what is going on and advised me as to hat to do. He never made me feel rushed or in a hurry. He is SO PATIENT and KIND.
InfantSEE® FAQs
What is InfantSEE?
InfantSEE is a public health program, managed by Optometry Cares - The AOA Foundation. Its purpose is to make sure that family income and access to insurance coverage do not become obstacles to making eye and vision care an essential part of infant wellness. To that end, AOA member optometrists who are part of the InfantSEE program provide a no-cost comprehensive eye and vision assessment to all infants 6-12 months old.
When should a baby have an eye test?
Within 6-12 months of age. A child's visual development is most rapid and pronounced within the first year of life and is the period when the foundations of vision and visual skills are laid. If these foundations are undermined by vision conditions, eye diseases or refractive errors, it can have far-reaching consequences for the rest of your child's life. Thanks to the InfantSEE program, pediatric eye doctors can detect and treat these conditions, to ensure that your child's vision starts off right.
What's the difference between vision screening and a comprehensive eye exam?
The aim of these screenings is to assess visual acuity (whether you have 20/20 vision), and are not meant to detect eye disease and other visual issues that would be found as part of a comprehensive eye exam with your local pediatric eye doctor. As a result, eye diseases such as cataracts or conditions such as amblyopia or strabismus are likely to go undetected, causing more severe damage the longer they go without treatment.
---
So, what are you waiting for?
See how InfantSEE can help your baby develop and thrive!